About Litchdon Medical Centre
There has been a Litchdon Medical Practice in Barnstaple since at least the 1860s. For decades the practice was located in Litchdon Street just off Barnstaple town square and directly opposite the old North Devon Infirmary.
The practice has relocated twice since then and now occupies purpose built premises on Landkey Road. We serve a population within a roughly 10 mile radius from Barnstaple and provide medical services on behalf of One Devon Integrated Care System (ICS). We have a practice patient population of 16,220.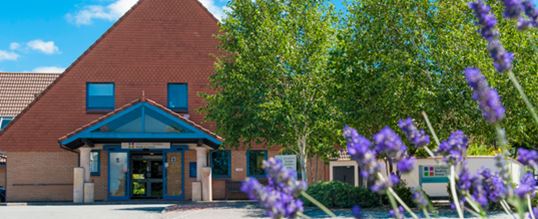 We offer a full range of medical care plus many other extra services that demonstrate our ethos of innovation for patient benefit.
We are a training practice, one of our core values being the education and development of the next generation of doctors. We see this as being extremely important and as such we run an active teaching programme for both undergraduate medical students and post-graduate doctors pursuing higher training to become specialists in general practice. We are very grateful to our patients for their active participation in this education.
We are a dispensing practice, which means that we are authorised by the ICS to dispense medicines to our rural patients. A full explanation of this can be found in the Prescription section.
Litchdon Medical Centre is also the provider of the North Devon dermatology service, working closely with the Royal Devon University Healthcare NHS Foundation Trust. We are very proud of the standard of this out-patient service that we have run since 2005. Further details can be found in the Dermatology section.